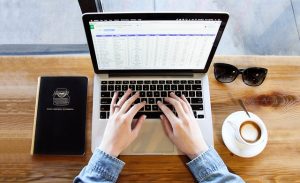 Mid/Senior software manual tester (banking project)
PureQuad
o Assuring the plan and implementation of assigned applications testing (requirements analysis, testing strategy, test plan designing, execution, writing user guides)
o Functional regression testing, bug management, reporting
o Analyzing and estimating the testing efforts
o Proactively bringing issues and problems to the attention of the team; generating, proposing and implementing innovative solutions to solve them
o Need to be able to challenge back and understand the fundamentals of any change requested, so deep knowledge of cards subject expertise is required
o New products development & maintenance following compliance with specific cards regulation and standards VISA, Mastercard, but not limited to only these
o Constant improvements on cards issuing and acquiring testing plan and strategy.

o Technical relevant knowledge, IT studies (graduate);
o Relevant experience in manual testing, 3+ years relevant experience in IT;
o Banking experience 3+ years;
o Knowledge of SO (Windows, Unix)
o Knowledge of Jira, TestRail or equivalent.
o Strong knowledge of EMV standards, cards process and flows
o Knowledge of testing methodology (ISTQB certification);
o Good command of English, both written and spoken (French is a plus);
o Solution-oriented person, with determination and ability to respect strict deadlines;
o Independent and autonomous in completing tasks
o Mindset of continuous improvement of the service and way of working
o Strong analytical skills;
o Passionate about major trends in technology
o Cooperation and team spirit;
o Excellent communication and negotiation skills, understanding of business objectives and risks.

For more information, contact us at office@purequad.com.