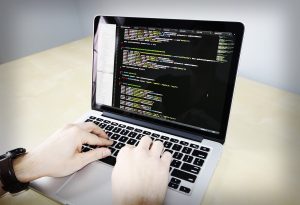 IT Application Administrator (banking project)
PureQuad
Administrate and monitor the software banking applications on the production environment.

Higher profile studies (graduate technical studies specialized IT: Polytechnic Institute – Automation and Computers, Electronics, Academy of Economic Studies – Faculty of Statistics, Cybernetics and Economic Informatics; Faculty of Mathematics-Informatics or equivalent);
Minimum 3 years' experience in installation, configuration, administration and monitoring of software application (banking specific applications are a plus);
Manage the deployment of banking application on production environment;
Ensure the second level technical support for banking application and their adjacent systems
Ensure the administration of SQL Server databases supporting the managed banking applications
General knowledge of operating systems Unix (Linux, IBM AIX), Microsoft Windows;
Good knowledge of databases: Microsoft SQL Server (administration level), Oracle;
General knowledge of middleware systems: WebLogic, IBM WebSphere and IBM MQ;
General knowledge of scripting programming languages;
General understanding of software architectures and hardware infrastructure;
General knowledge of networking;
General knowledge of virtualization solutions (VMWare, Hyper-V);
Experience in using monitoring tools of applications and servers (recommended BMC TrueSight, Microsoft SCOM and Oracle Grid);
Experience in using an automation tool for scheduling of batch processing and file transfers (recommended BMC Control-M);
General knowledge of ITIL methodology with focus on change management, incident and problem management.

Adaptability and availability in emergency situations;
Work power, working capacity under stress conditions;
Initiative and proactivity, analysis and evaluation of information, ability to find optimal solutions;
Communication, determination and perseverance skills in solving tasks;
Team spirit;
Quick assimilation of knowledge.