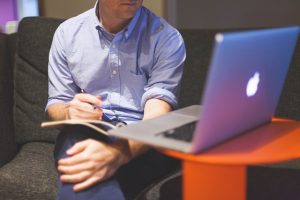 Low-level drivers development
PureQuad
We are looking for highly innovative and passionate engineers to join our software team that is developing advanced software components for next generation automotive software systems. You will develop high quality embedded system-level software for our SDK products for all automotive product lines (Body & Comfort, Gateway, ADAS, Powertrain & Chassis etc.)

• Develop and optimize low-level drivers for NXP microcontrollers and processors, protocol stacks & RTOS integration, examples and demos based on automotive applications & use-cases
• Create and maintain requirements, design, architecture, code and tests for different parts of the product
• Provide an easy to use software solution with full IDE integration and multiple compilers support
• Autonomously drive yourself in the process of solving the customer's requests by: planning, designing and implementing new software solutions, considering customers' requirements performance improvement and optimization of their products

To ensure your success in this role, the following experience is needed:
• Programming experience (ANSI C)
• General CPU/Computer architecture know-how
• Debugging skills for embedded targets and low level software
• English language (spoken and written)

Experience with any of the following is considered a plus:
• ARM and Power Architecture
• Other hardware architectures
• Makefiles, scripting languages
• XML and IDEs integration

Join us and you will share in a comprehensive benefit and compensation package that will build your capacity to grow your career while managing your personal needs and planning for the future.

We offer:
A -class working environment located near Politehnica metro station
A tremendous opportunity to work alongside with some of the brightest, most experienced minds in the arena of embedded high-performance computing,
You will be part of a strong multinational company having the chance to develop together with us,
Cafeterias, specially designed smoking areas and a private gym within our headquarters,
Flexible working environment within a dynamic team,
Private medical insurance,
Meal vouchers.

For more information, contact us at office@purequad.com.