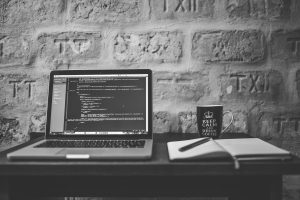 Scrum Master
PureQuad
You are an ambitious and outgoing personality who enjoys a fast-paced technology environment
You have a university degree with business management or IT orientation, but at least you have a good understanding of IT processes and tools
You are a strong communicator and are fluent in English, both spoken and written
You enjoy supporting and developing people and teams
You understand the DevOps way of working
You think ahead, beyond day-to-day activities and you use influence over authority
Preferably you have knowledge of ITIL and the Scaled Agile Framework.

You support 1 or more physical or virtual agile IT teams by coaching them in self-organizing and facilitating their scrum events wherever needed.
You help remove impediments to the team's progress
You foster the adoption of Agile technical practices.
You assist the product owner in preparing and refining the backlog for planning events
You coach the product owner in improving backlog management to maximize value.

For more information, contact us at office@purequad.com.