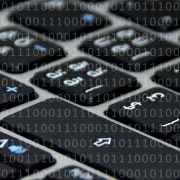 Senior Hardware System Engineer
PureQuad
We are looking for a Senior Hardware Systems Engineer with experience in board and system-level design, and a real passion for learning about and working with analog and power supply circuit designs. In this role, you will work in a mixed team of HW and SW engineers to provide technical solutions.

As a Hardware Systems Engineer, you will be responsible for:
• Taking ownership of customer issues reported and seeing problems through to resolution
• Researching, diagnosing, troubleshooting and identifying solutions to resolve system issues
• Debugging a board based on the schematics
• Reviewing customer schematics focusing on deviations from the Hardware developer guide
• Explaining PMIC functionality for processors and how the customer can adapt their design to obtain low power solutions
• Create reference designs and drive prototypes creation

• University degree in a relevant field (Electronics and Telecommunications, Computer Science, etc.);
• Minimum 5 years' experience in board and system-level hardware design, schematic capture, PCB layout
• Working knowledge of power and signal integrity techniques, and real-world experience in driving correlation between the two domains
• Deep understanding of Design methodology to debug issues at PHY level
• Low Power Wireless technologies and practices
• Ability to write organized documentation for reference designs.
• Familiarity with NXP ARM microcontrollers
• Low Power Wireless technologies and practices;
• Communications Protocols; UART, SPI, I2C, I2S, USB, Ethernet
• Strong debugging skills and hands-on lab work.
• Experience operating characterization equipment such as oscilloscopes, meters, temp chambers, IR Gun, power supplies, electronic loads.
• Experience performing complicated solder / de-solder / miscellaneous rework of circuit boards.
• Ethernet, Wifi, HDMI, flash devices knowledge is a plus.